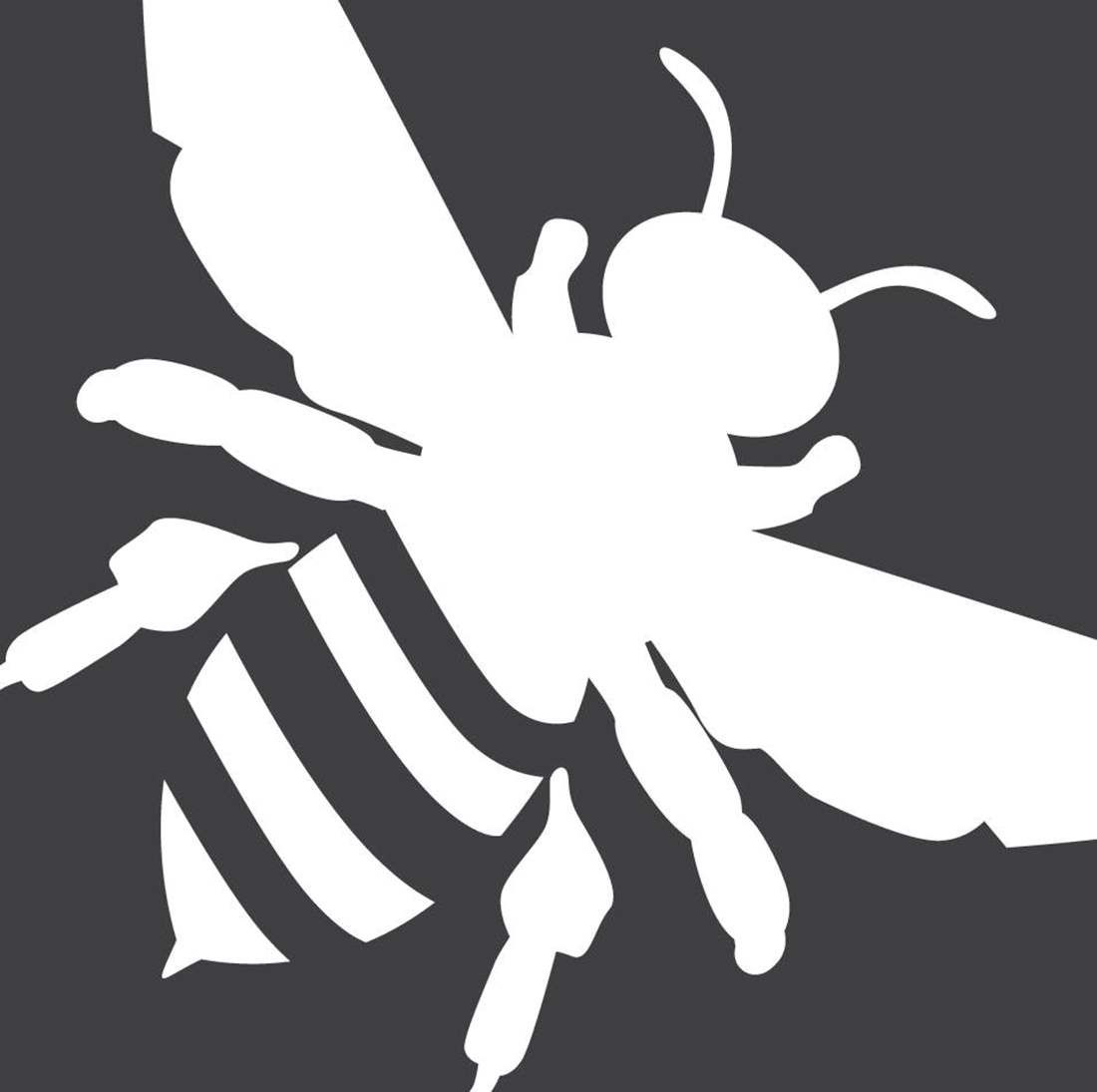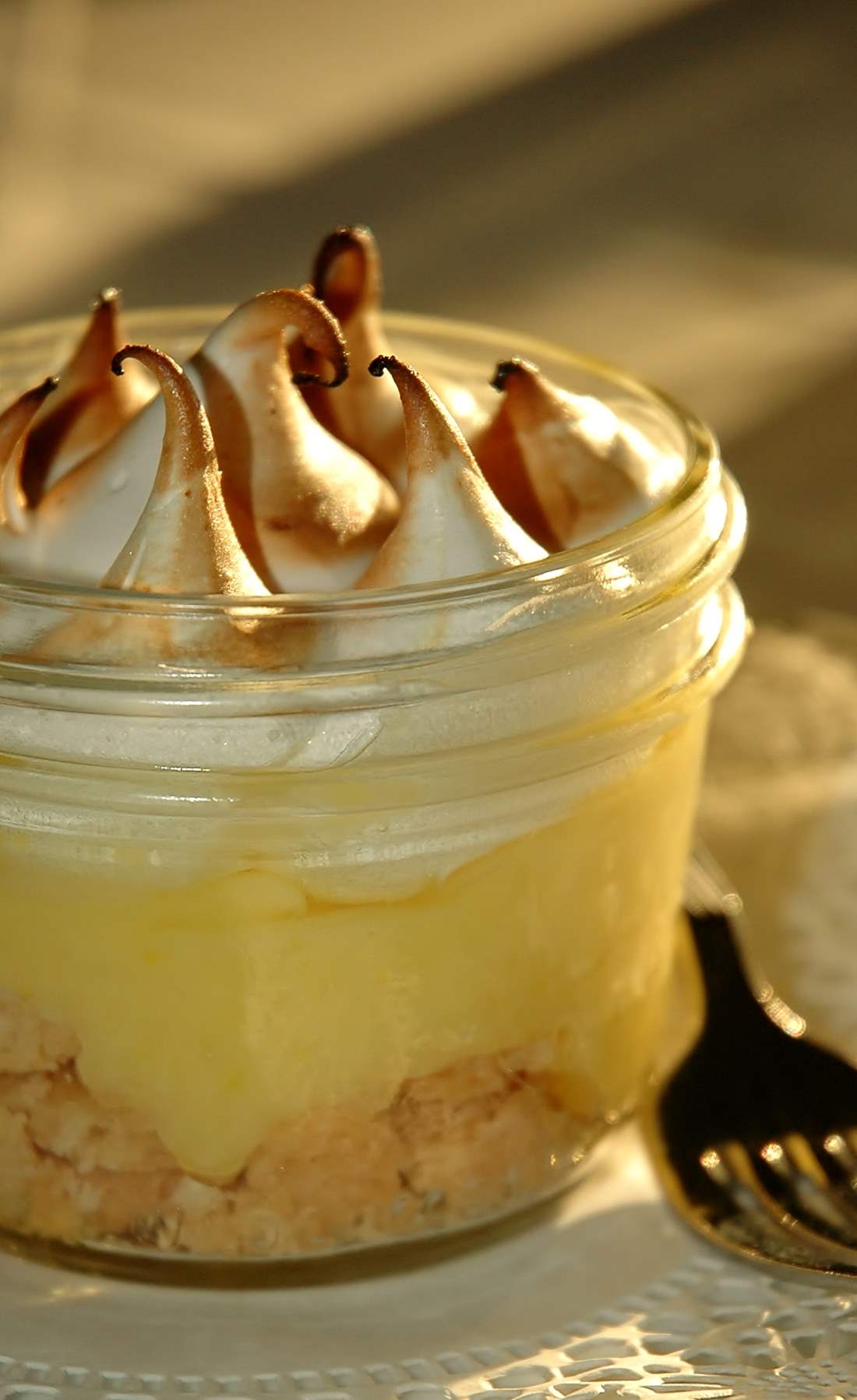 ...These are the touches that distinguish a decent restaurant from an excellent one, and most good bistros offer them with effortless frequency. (read more)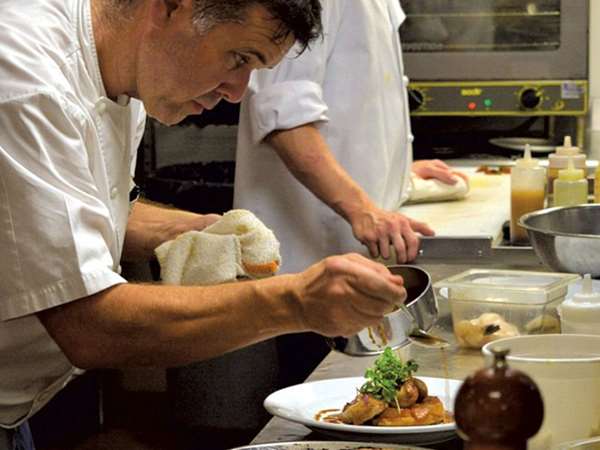 Kevin and Kathi Cleary passed the torch to Herve Mahe, the French chef kept most of the L'Amante staff family together to open Bistro de Margot in its space. (read more)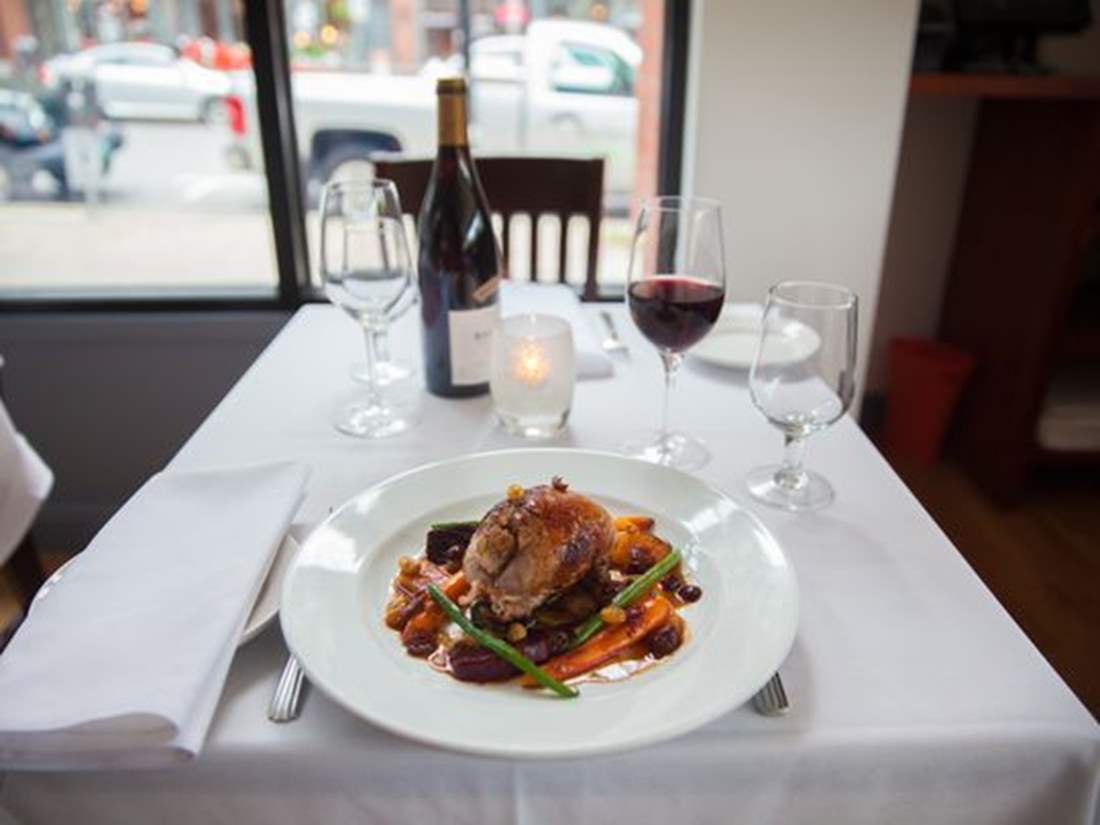 On his summer vacation in France, Herve Mahe and his family enjoyed breakfasts that lasted an hour and a half — much of the time spent talking about what to eat for lunch. (read more)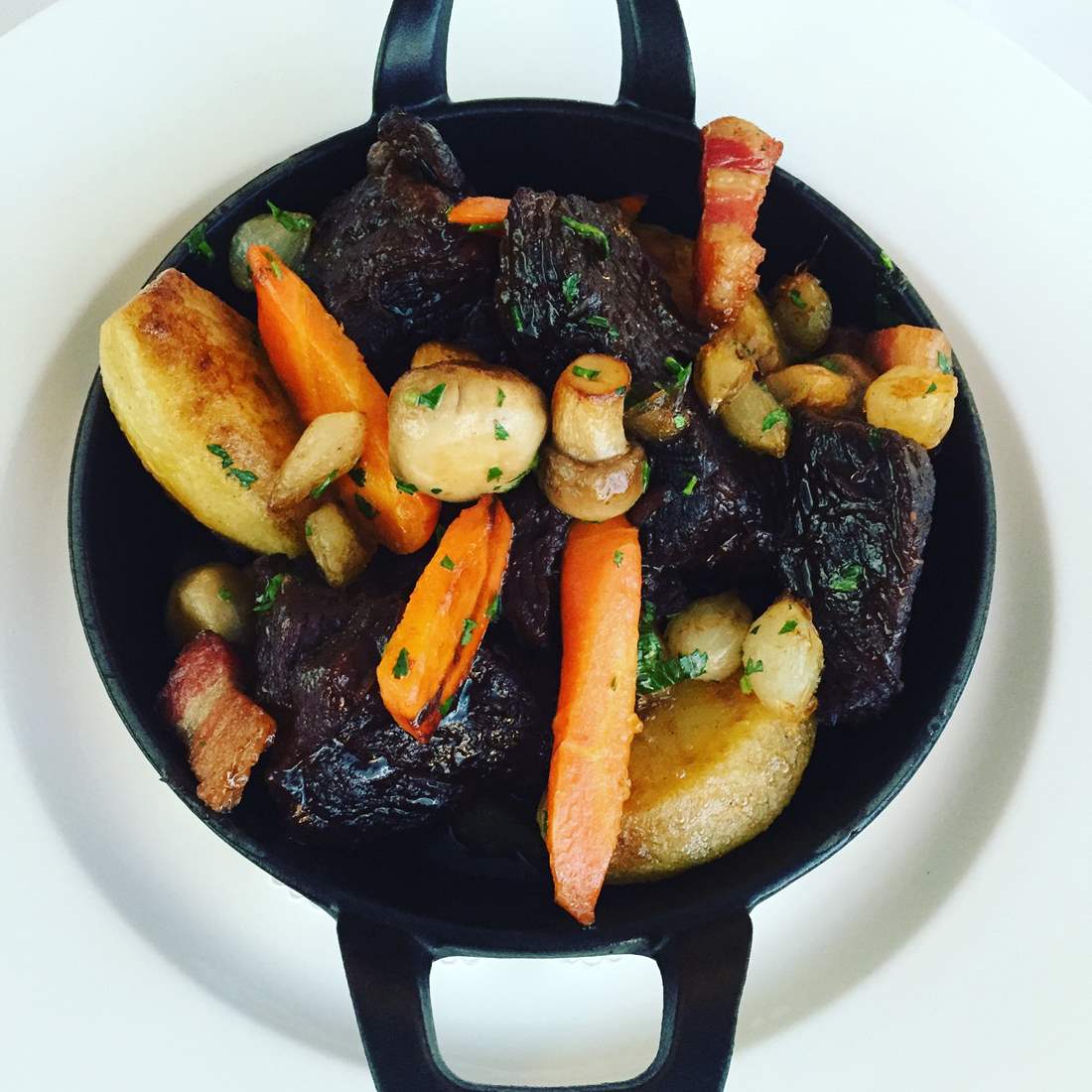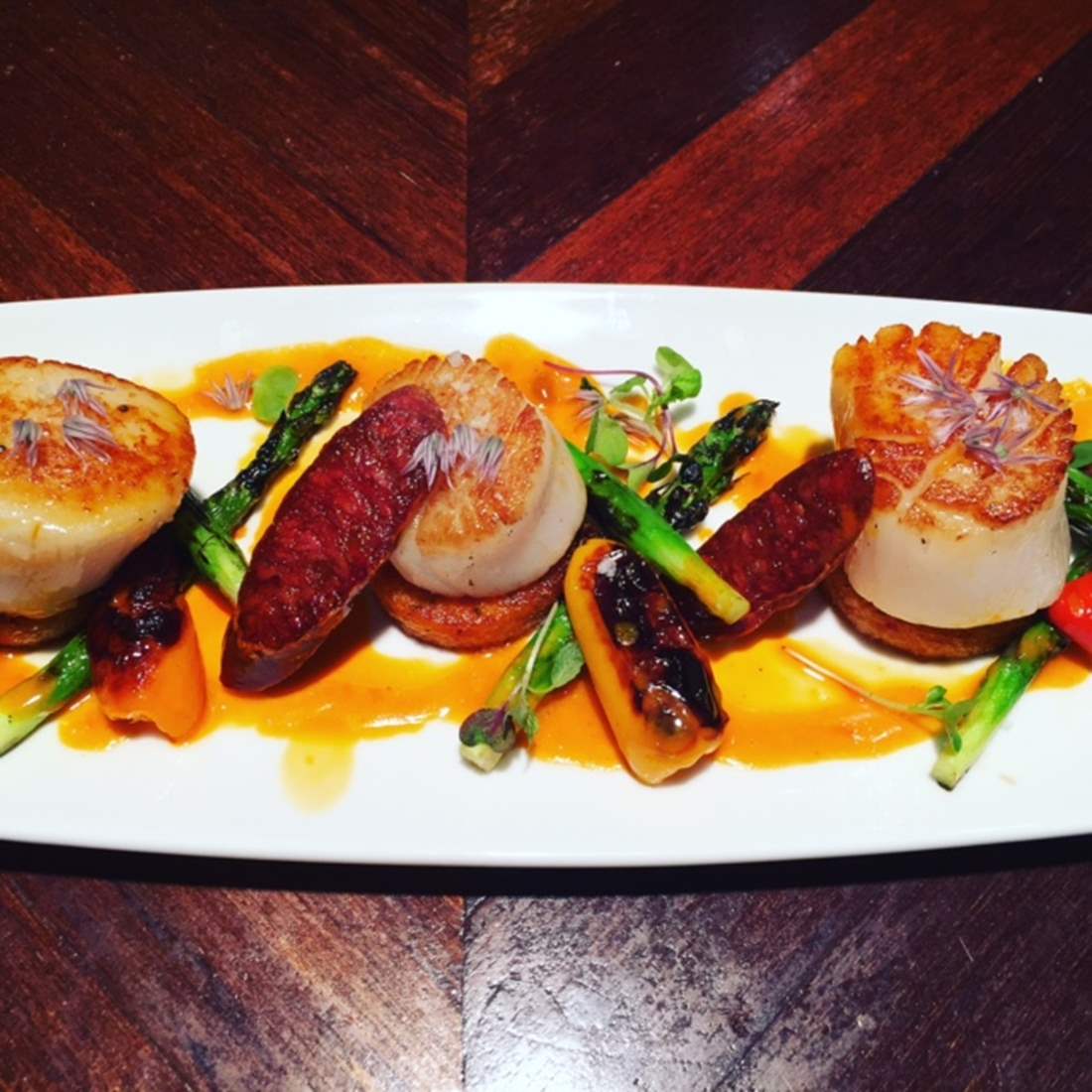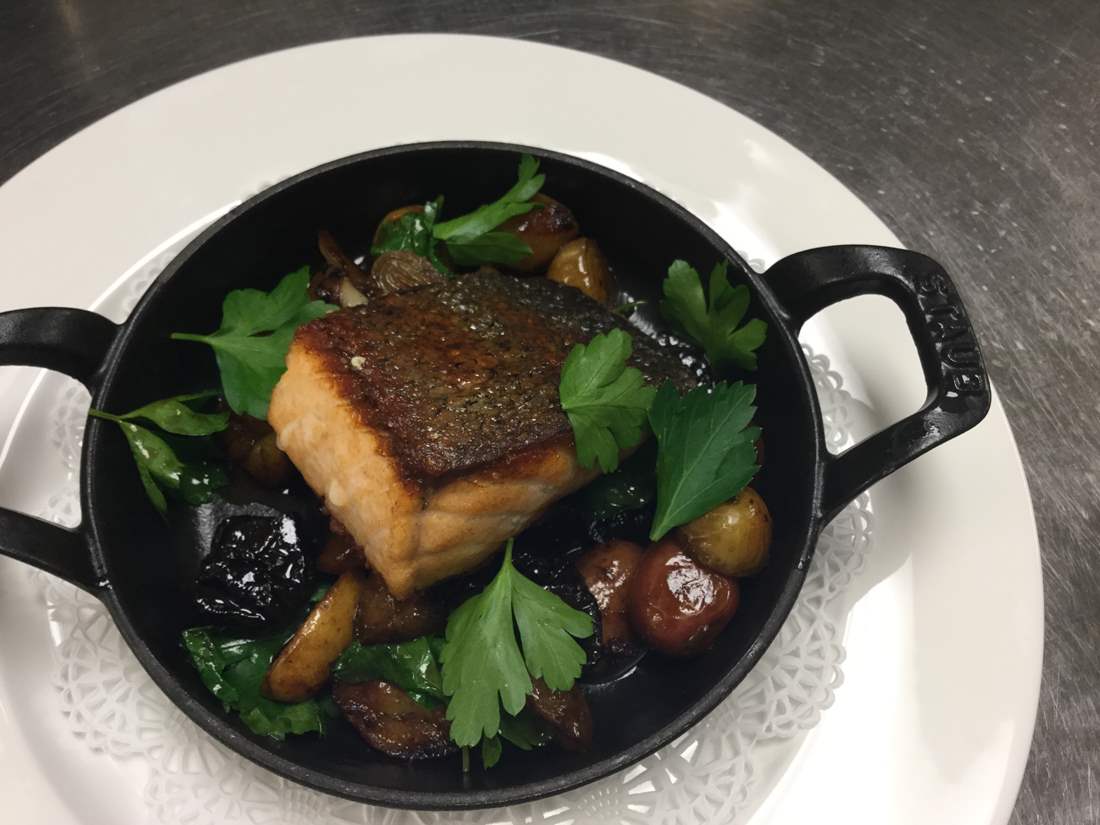 WCAX Channel 3
Monday January 16, 2017
Dos de Saumon Poêlé, Pommes de Terre Sautées aux Pruneaux, Oignons Grelots, Sauce Vin Rouge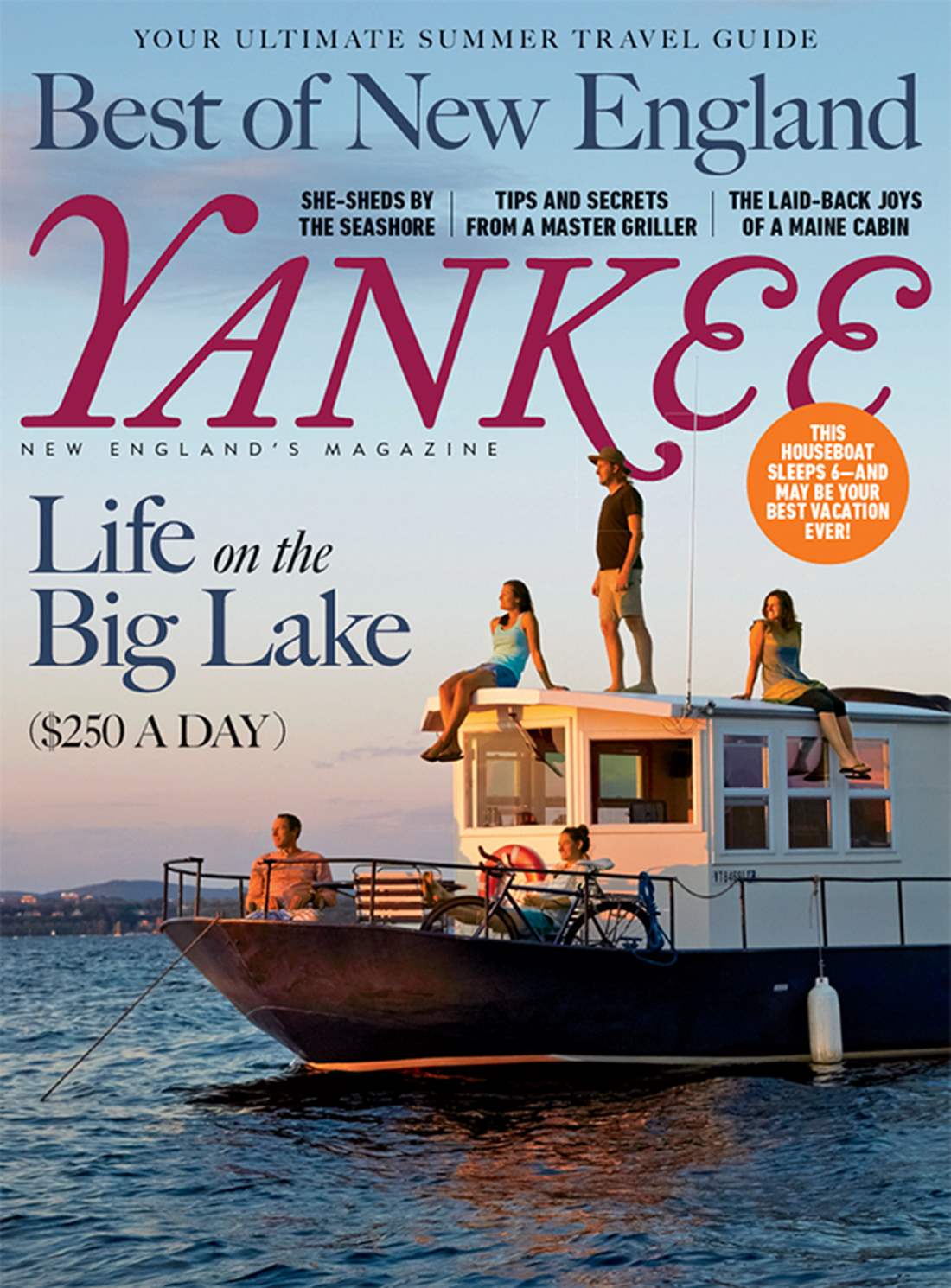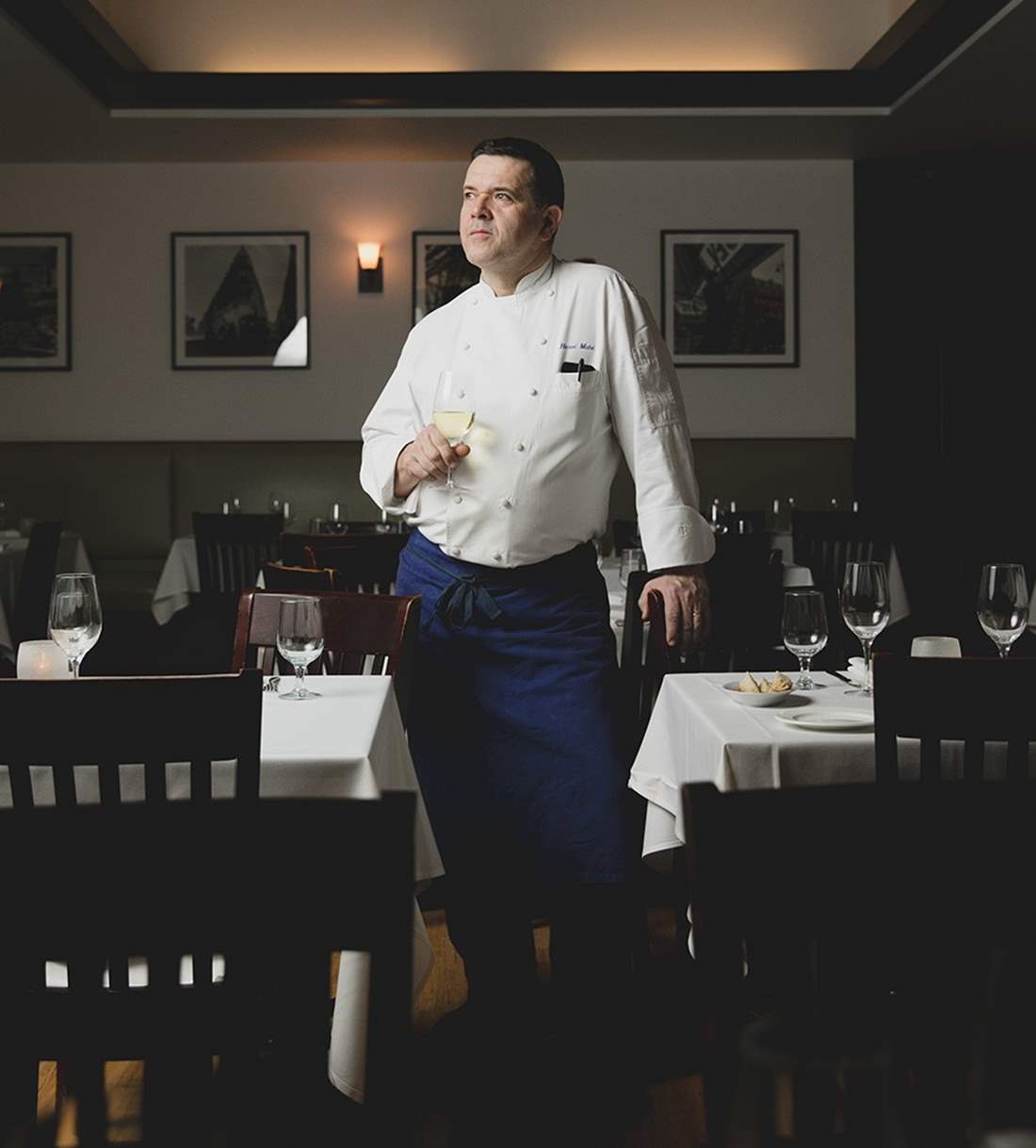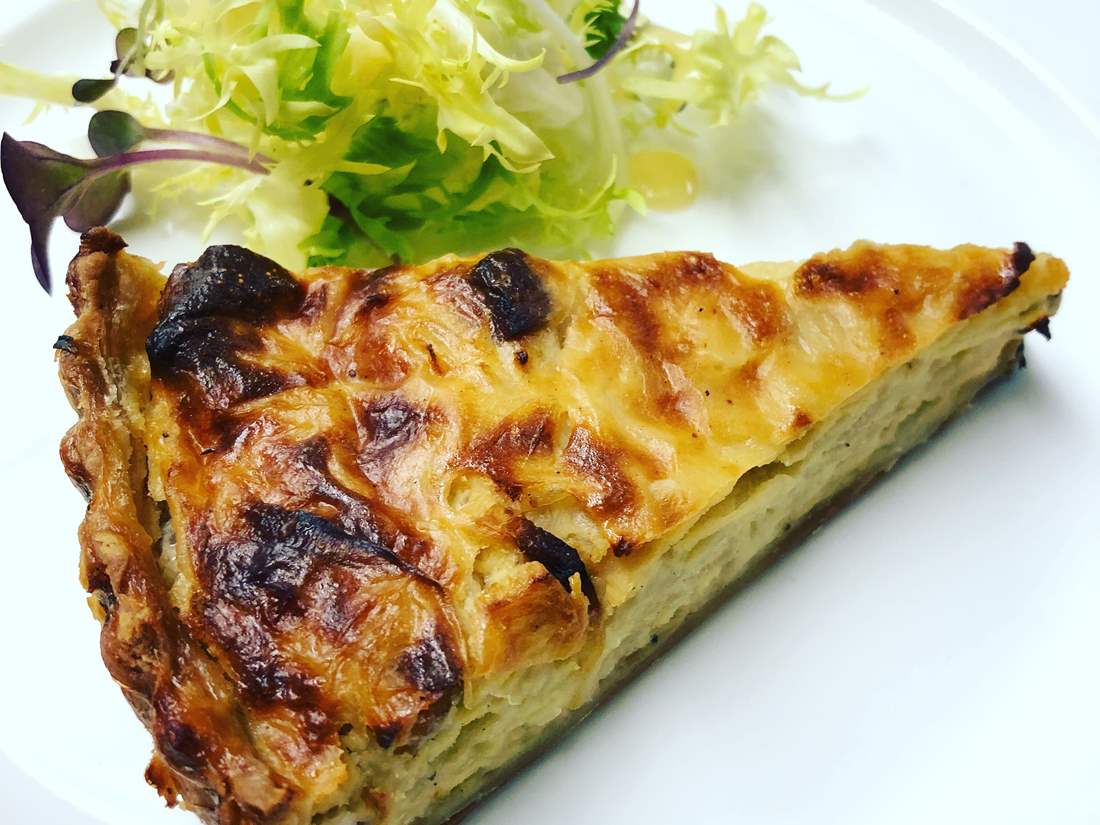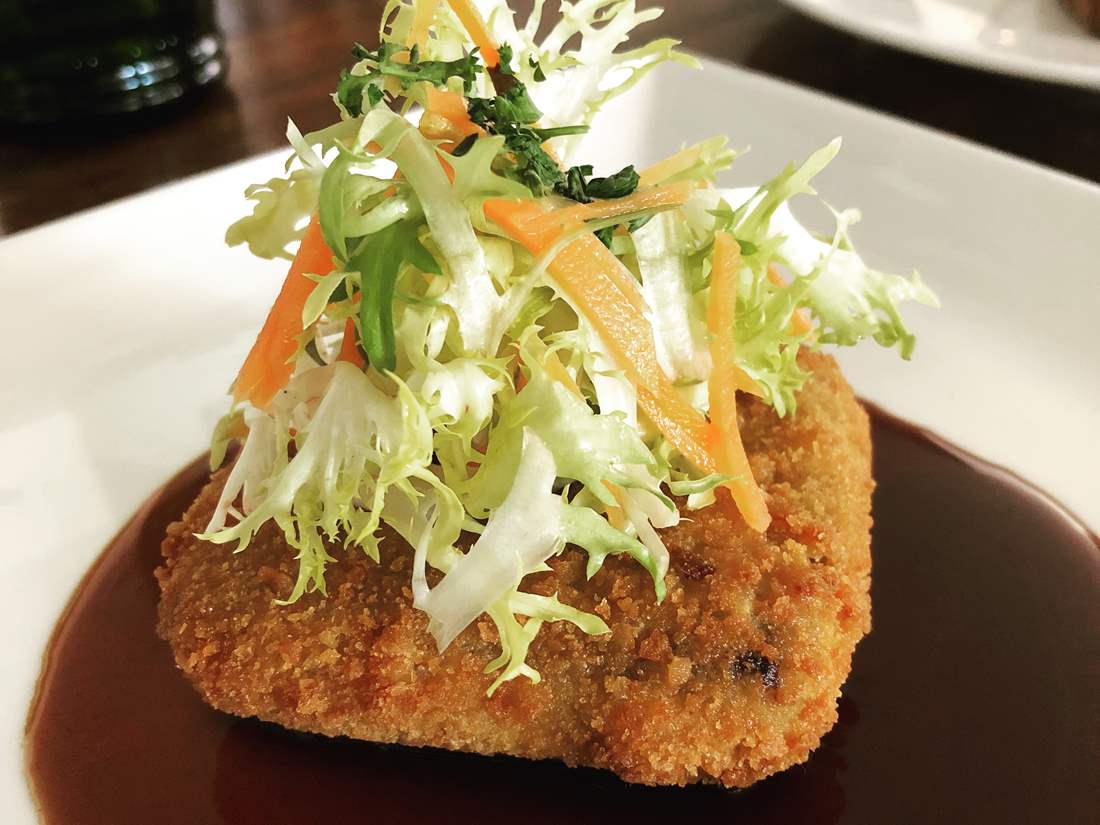 Croustillant de Queue de Boeuf, Jus de braisage & salade de Frisé et Carrot au vinaigre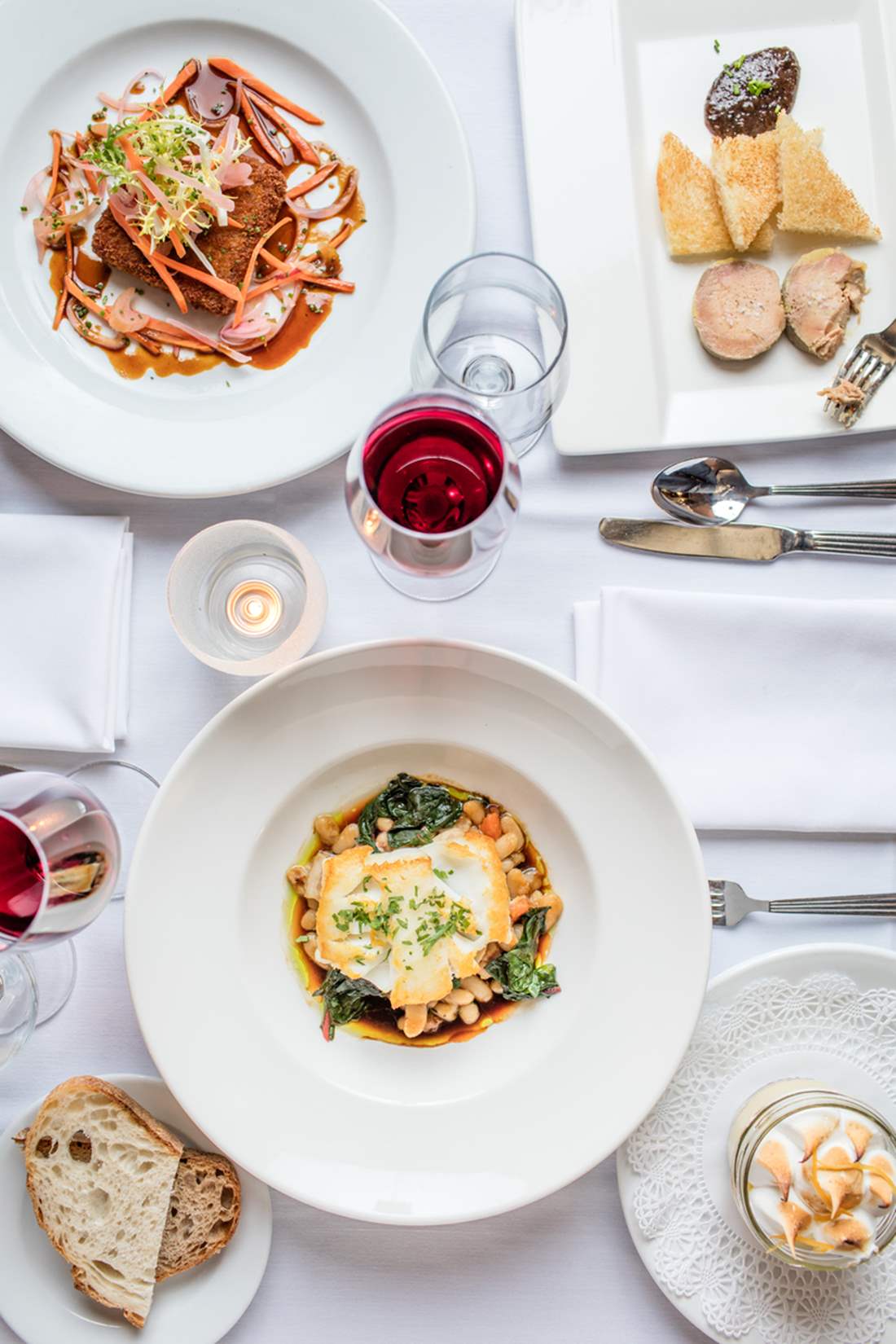 RESTAURANT WEEK 2019 is coming soon, Thank you Sevendays for this!
Bistro de Margot
126 College St., bistrodemargot.com
An array of dishes at Bistro de Margot
The restaurant as we know it was invented in France and, for a long time, going out to dinner in America meant eating French food. Even when more varied spots later sprang up, visiting a fancy restaurant still meant ordering aubergines grillées instead of grilled eggplant.
But the pendulum has swung the other way. As casual restaurants, with their laminated menus and heaping portions, became the American norm, white linen and impeccably dressed servers began to read as snobby. And, with the welcome rise of other world cuisines in U.S. cities, Continental dining lost its primacy.
Nowadays a true French restaurant is hard to find, but Burlington has an utterly charming one in Bistro de Margot. Here, Hervé Mahé prepares finely crafted classic dishes, such as snails drowning in parsley-and-garlic butter, and duck terrine with pistachio and coriander. Yet the Burgundy-born chef also lets Vermont ingredients and a hint of global flavor inform the fare.
Playful perfection is the marker of Bistro de Margot's menu, and the luscious desserts are no exception. Lemon curd arrives in a jar, topped with strips of gooey candied lemon peel and dots of torched meringue. It is both fun to behold and swoon-inducing to eat.
The relaxed elegance extends to the service. Few chefs make a point of visiting with customers in the dining room these days, but Mahé stops by every table with a ready laugh and stories to tell.
The chef's ability to blend the best of French technique with the casual flavor of Vermont dining makes Bistro de Margot one of Burlington's best restaurants du jour.
— Suzanne Podhaizer